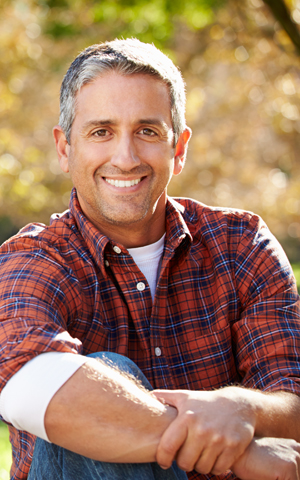 Are you unhappy with your smile? There's no need to continue feeling uncomfortable or dissatisfied with your appearance. If your teeth are misshapen, discolored, chipped, or have a large gap, dental veneers can provide you with a smile you can be pleased with. Our team at Nance Family Dental is highly trained to provide you with dental veneers that can assist in increasing your confidence.
A dental veneer is made of a very fine shell, custom-shaped specifically for you. A veneer is bonded to the outer surface of your tooth. Veneers are generally used for aesthetic purposes and can fix the following cosmetic problems:
Discolored teeth
Misshapen or misaligned teeth
Chipped or broken teeth
Teeth with large gaps
Worn down teeth
There are several advantages to taking part in this procedure. The process of placing a veneer on your teeth is less invasive than some dental treatments, meaning that less of your natural tooth is removed. Porcelain veneers look like real teeth and are even stain resistant. In addition, your gums typically handle veneers well. To keep your veneers looking great, you should maintain great oral hygiene habits, including flossing daily, brushing at least twice a day, and visiting our office for routine checkups.
If you think veneers may be a good option for you, our team will set up an appointment and Dr. Nance will check out your teeth to help you make the decision. We will then prepare your teeth for veneers and send a model of them to our dental laboratory. Once the veneers are ready, we will make sure they are the right fit for you, then bond them to your teeth. This is one of the simplest ways to get the smile you have always wanted!
Call our team today to learn more about dental veneers and how they can change your smile for the better!