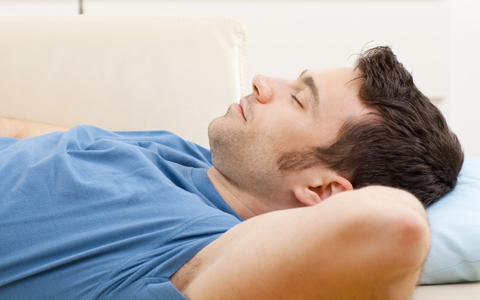 When you wake up after a full night's rest, do you still feel tired? Do you doze off in the middle of meetings at work? Do you feel out of it throughout the day? If you experience some of these symptoms, you may have obstructive sleep apnea, more commonly known as simply sleep apnea. This is a common sleep disorder, affecting an estimated 22 million Americans! Some additional symptoms of sleep apnea include loud snoring, headaches, fatigue, memory loss, difficulty focusing, and more. If you are one of those struggling with sleep apnea, our team at Nance Family Dental has the tools and expertise to help bring you back to full health.
Sleep Apnea Appliances
Dr. Nance or a member of our team can fit you with the sleep apnea appliance that best fits your needs. We offer mouth devices that are similar to mouthguards worn by athletes or an orthodontic retainer. These appliances are custom fit to your mouth and support your jaw in order to encourage an open airway while you sleep. Oral appliances are a great option for anyone suffering from sleep apnea, but especially those who tend to sleep on their stomachs or backs. These devices are only worn at night.
Advantages of Sleep Apnea Appliances
Sleep apnea appliances can offer relief from the symptoms you regularly experience due to this condition. Consider some additional advantages of these appliances:
Improved sleep
More alertness throughout the day
Restored health
Better breathing
Mitigates snoring
Improved ability to focus
Is easier to wear than a CPAP machine
Take control of your sleep apnea and start living with more energy! Come see us at the Doctors Depot to get a custom appliance fit perfectly for your mouth. We can help you feel revitalized and replenished to better face your daily obligations.